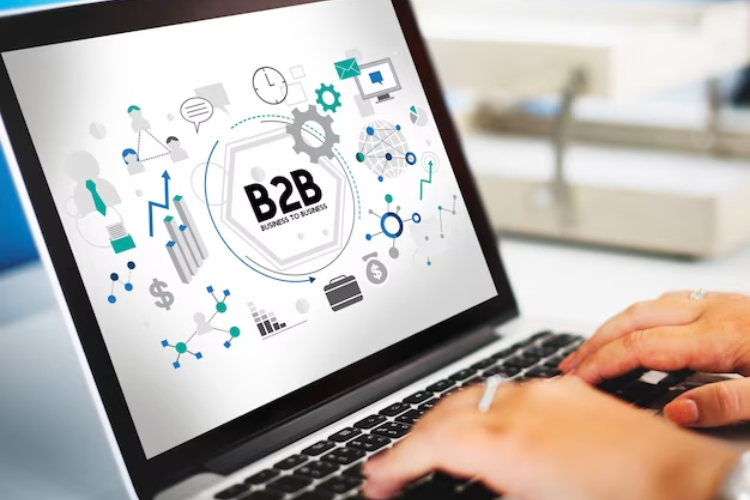 What Is A B2B Marketing Company And How Does It Help You?
Business to business (B2B) marketing is the process of promoting a product or service to other businesses, rather than the end customer. A B2B marketing company is an agency that specializes in targeted advertising and other marketing services tailored to this unique demographic. In this article, we will discuss what a B2B marketing company does, how they can help your business, key benefits, tips for choosing the right partner, developing an effective strategy, maximizing lead generation and leveraging the latest automation tools.
What Is A B2B Marketing Company?
A B2B marketing company is a specialized agency that focuses on marketing products and services to other businesses. They serve as a strategic partner, helping their clients to identify target markets, develop marketing plans, launch campaigns, measure ROI and more.
B2B marketing companies often have specialized divisions dealing with things such as SEO, media buying, creative services and design, and need to stay up-to-date on the latest developments in each of these fields. By offering an integrated approach to B2B campaigns, they can provide a comprehensive advisement and implementation service to their clients.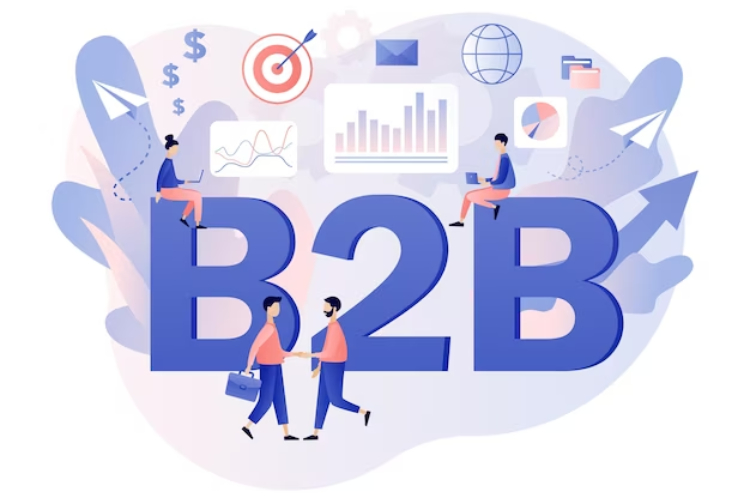 How Can B2B Marketing Companies Help My Business?
B2B marketing companies offer a range of services and capabilities that can help enhance your business's performance. These include analysis and insight into your target audience, creating effective content, executing targeted initiatives such as campaigns and promotions, and providing marketing analytics and reporting to track key metrics.
B2B marketers are experts in understanding the various marketing channels available and developing successful strategies for leveraging them to create brand recognition and drive sales. This often involves creating targeted campaigns, providing valuable content, and utilizing modern technology to connect and engage with customers.
Key Benefits Of Working With A B2B Marketing Company
When it comes to B2B marketing, it's important to choose a partner who is up-to-date on the latest trends and techniques. Working with a B2B marketing company can bring a number of benefits to your company, including:
Increased brand visibility through improved digital presence
Enhanced customer relationships through personalized engagement
Improved customer loyalty through targeted campaigns
Increased ROI through cost-efficient marketing strategies
Reduced lead acquisition costs
Increased sales through targeted campaigns
Tips For Choosing The Right B2B Marketing Company
When selecting a B2B marketing company, it's important to consider their industry knowledge, experience, and expertise. Here are some important factors to consider when choosing the right partner:
Look for a company with a history of success in your industry
Ask for a portfolio of successful B2B campaigns
Ask for evidence of their performance tracking and data analysis methods
Make sure their core services meet the needs of your business
Analyze customer reviews and product feedback from their previous clients
Work with a company that is agile and willing to adjust their strategies as needed
Developing An Effective B2B Marketing Strategy
An effective B2B marketing strategy can help you make the most of each of your marketing channels. This involves setting clear goals and objectives, creating an overarching strategy, and aligning key KPIs with resources and budgets. It also involves the measuring and tracking of performance metrics such as lead conversions, sales, website visits and more. A B2B marketing company can help you to choose suitable KPIs, identify the right channels and develop a successful strategy for your business.
Lead generation is an essential component of any B2B marketing strategy. B2B marketing companies can help you optimize your lead generation efforts, by creating effective lead capture pages, managing landing pages, and setting up workflows to capture and track leads. They can also provide valuable insights into lead segmentation and customer profiling to help you reach out to the right buyers.
Utilizing The Latest B2B Automation Tools
B2B marketing companies can also help you to leverage the latest automation tools to maximize efficiency and productivity. This can include setting up automation for lead capture tools, drip campaigns and customer nurturing, as well as automated reporting and analytics to track progress. Automation tools can help you to free up more time to focus on other tasks, as well as achieve better results in shorter turnaround times.
Digital content plays an essential role in B2B marketing, in helping to reach out to and engage target audiences. Content can include blogs, articles, infographics, webinars, ebooks and videos, all of which can be used to educate, inform and build relationships with potential buyers. A B2B marketing company can help you to create and distribute content that resonates with your buyer personas, and to ensure it reaches the right audience to maximize conversions.
Conclusion
B2B marketing companies can be an invaluable resource for businesses, offering strategic guidance and implementation services. They can help you to develop an effective strategy that will reach out to the right buyers and maximize ROI. By leveraging the latest technology and automation tools, they can provide cost-effective and efficient solutions that will help you to achieve your business goals. From creating effective content to maximizing lead generation, B2B marketing companies can provide the expertise, experience and insight that your business needs.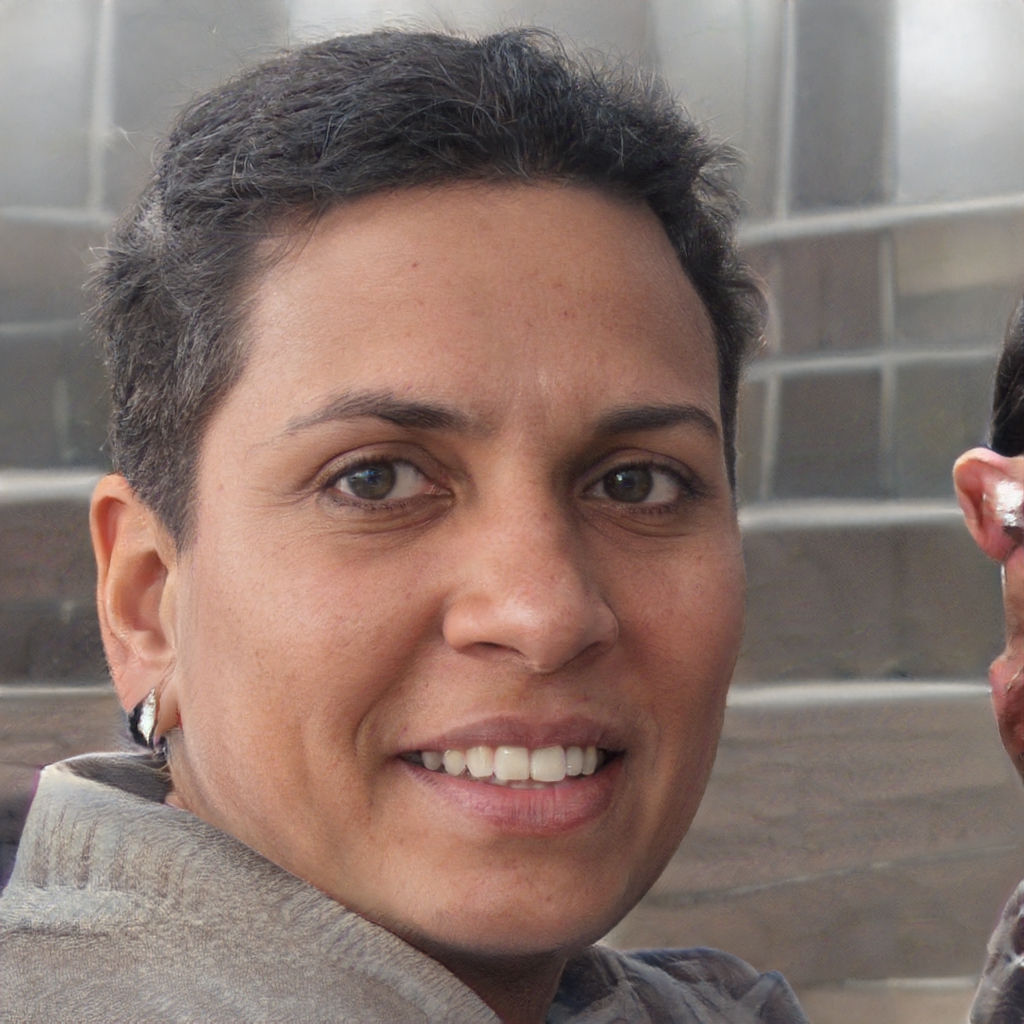 Henrietta Huynh is an aspiring professional based in Delaware. She is a veteran of the U.S. Air Force, a proud mom, and a budding entrepreneur. She specializes in PR, marketing, and event management services for businesses and individuals, striving to create amazing experiences for her clients and partners. Henrietta dedicates her free time to projects that create social good and is passionate about helping others reach their professional goals. She also loves yoga, discovering new cultures, and hanging out with her family and friends.